WEBSITE DESIGN + Marketing
Elevate Your Brand With Exceptional Design
My name is Patrick Ting and I am a New York based website and UX designer. With my help, you can stand out among your competition bringing you closer to your business goals. 
Helping You Stand Out and Grow Your Business
Whether through innovative website design, captivating branding, or engaging content, I am dedicated to ensuring your brand's unique identity shines brightly. I want to help you not only enhance your online presence but also drive growth, fostering meaningful connections with your audience, and ultimately helping your business thrive in an ever-evolving market.
Responsive Website Design
Transforming your vision into a beautifully crafted website capturing your brand's essence and helping you stand out from the competition.
User Friendly Design
Ensuring that your website is not only visually appealing but also effortlessly navigable for every visitor, delivering an exceptional user experience.
Search Engine Optimization
I can help your website climb the rankings, attract more organic traffic, and ensure that your content is discoverable by the right audience.
Olson's Bicycles
UX Design | Website Design and Development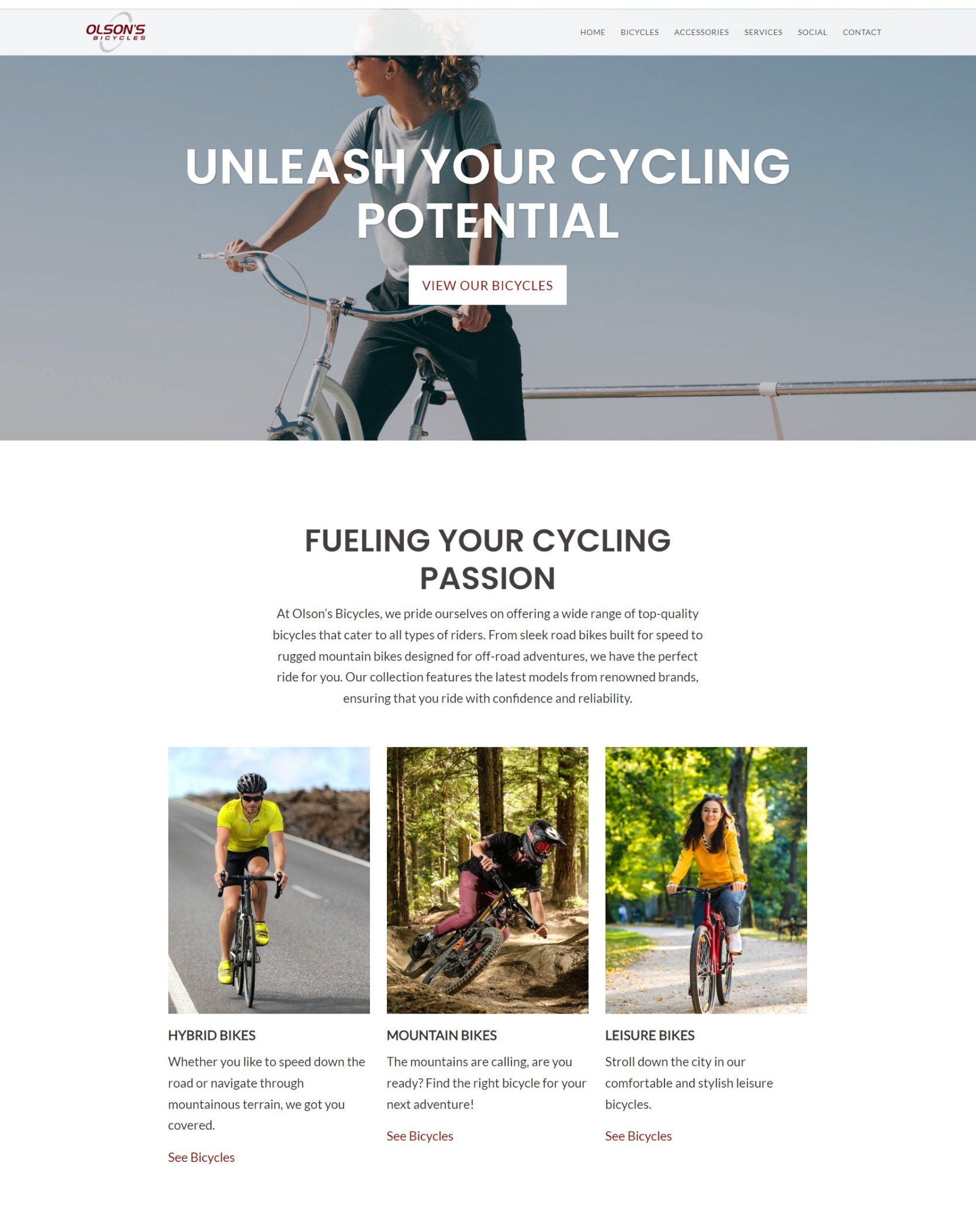 Lara's Cafe
UX Design | Website Design and Development
Lara's Cafe
UX Design | Website Design and Development
About
My name is Patrick Ting and I am a website design and a UX designer living in New York. I love designing and building simple and responsive user interfaces. In 2018, I graduated Portland Community College with an AA in Website Design and Development. I have been doing freelance website design work a little before that.
For my current 'day job', I work for Home Care Marketing Pros. As the senior designer, I build all of our clients' websites. In addition to that role, I also manage all of our clients' PPC campaigns. Before this, I worked as a UX Researcher as a part of a team who ran usability tests and analyzed user inputs to make designs more user-friendly. I still do this work now, just not as much as when I did it full time. 
As far as hobbies, I enjoy cooking, music, travelling, and spending time with my amazing and supportive wife.